Our Team
West Cape Howe Wines is a family run winery in Mount Barker committed to making wines that people love to drink.
Below you can meet some of the team that make this happen.
---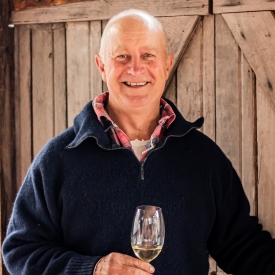 Gavin Berry
Gavin Berry - Managing Director & Senior Winemaker

Gavin joined the team at West Cape Howe as Senior Winemaker/Managing Director in 2004, continuing a distinguished career making premium wines in the Great Southern region. He came to winemaking through a long-held love for the land and agriculture, developed growing up in rural NSW. After a visit to Western Australia in 1986 during the America's Cup, he worked his first vintage in the Swan Valley, then studied winemaking at Roseworthy College in South Australia. Gavin then worked another vintage in the Swan and a vintage in Gigondas, France, before choosing to settle in the cooler viticultural region of the Great Southern in 1988. Initially expecting to stay just a couple of years, he's now clocked up more than 30 vintages here.
Contact: gavinb@wchowe.com.au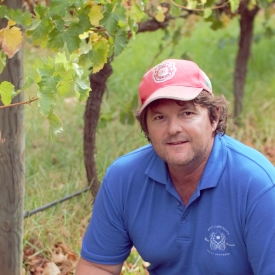 Rob Quenby
Director & Viticultural Manager

Rob has been a part-owner of the West Cape Howe enterprise since 2001. He started his career in broad acre farming in Western Australia with a Bachelor of Business in Agriculture. In 1991 he made the happy move into viticulture and has been observing the 'lay of the land' in Mt Barker ever since. As Managing Partner of Quenby Viticultural Services, he oversees the management of all West Cape Howe's vineyards. Currently QVS runs over 700 hectares of vines between Mt Barker, Frankland River and Margaret River with much of the fruit being processed through the West Cape Howe winery. All the vineyards are managed using sustainable and wherever possible, organic methods.
Contact: robq@qvs.net.au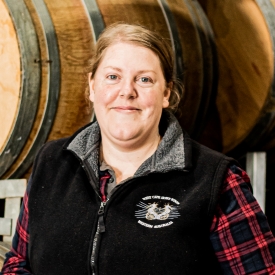 Caitlin Gazey
Winemaker

After graduating from the University of Western Australia with a Bachelor of Science majoring in viticulture and oenology, Caitlin moved to Mt Barker where she spent the next three vintages working for Goundrey Wines. Caitlin commenced at West Cape Howe in 2009 as a senior cellarhand, promoted to Assistant Winemaker, then Winemaker after the 2015 vintage. Caitlin has also worked abroad in Monterey County, California with Blackstone Winery and in the Rheinhessen region of Germany. These experiences, along with her time in the Great Southern, has developed her passion for aromatic whites, particularly Riesling and Sauvignon Blanc.
Contact: caitlin@wchowe.com.au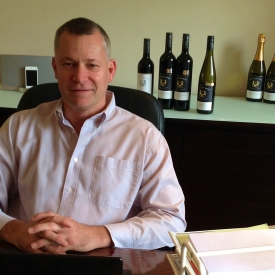 John Waldron
Sales and Marketing Manager

John's first job in the industry was as a mere 9 year old at his uncle's wine shop in Melbourne…somehow from this, his passion for the industry was ignited! He worked for a major Australian distribution network, before becoming Sales Director of Howard Park Wines in Perth in 2002. In 2012 John joined West Cape Howe Wines as Sales and Marketing Manager. A huge role, West Cape has benefitted enormously from John's wide commercial knowledge, extensive experience, commitment and passion for the industry. Known to start the working day extremely early, he enjoys a glass or two of 'Book Ends' Cabernet in the evening...(always working on depletions!).
Contact: johnw@wchowe.com.au
The Supporting Act